Credentials

American Fence Association (AFA)
AFA is the largest professional association representing the fence, deck, and railing industry, with members in every state in the U.S. and in Canada. With access to over 25,000 industry-specific education and training materials, along with opportunities to grow business and improve profitability, AFA members enjoy the opportunity of peer-to-peer networking and resource sharing through chapter membership and annual events like FENCETECH.
---
Better Business Bureau (BBB)
BBB maintains Business Reviews on more than 4.5 million businesses and rates them based on complaint histories, responsiveness to customers, licensing, legal and government action, and other factors. Only Accredited Businesses that meet the BBB Code of Business Practices are permitted to display the BBB logo in their marketing and place of business.
---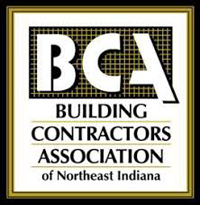 Building Contractors Association of Northeast Indiana (BCA)
For over 100 years, the Building Contractors Association has served its membership and the commercial construction industry of Northeast Indiana. The BCA acts as a strong voice to local government and community leaders, provides networking and education opportunities, and tracks the pulse of industry, economic, and national trends and how they affect the local community.
---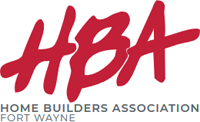 Home Builders Association of Fort Wayne
The Home Builders Association of Fort Wayne is a federally approved not-for-profit local trade organization. Their goal is to promote a positive atmosphere for the building industry by providing educational opportunities commensurate with member needs, communicating the latest trade and technical information, interacting with all government entities, providing promotional opportunities for members and their products thereby promoting the building industry, and by providing social and fraternal activities for members.